Complete Guide To Travel Around Sri Lanka
Elephant back safari in Sri Lanka
A guide to enjoy elephant back safari in Sri Lanka
Elephant back safari in Sri lanka is one of the tourism activities available for safari lovers.  Anyone who is interested in elephant back safari while traveling in Sri Lanka, now can enjoy a ride with elephants in most popular locations for safaris like Sigiriya, Habarana, and Minneriya.
This is a most thrilling experience to sit on the back of an elephant and travel through a wood with shallow waters following narrow tracks observing the beautiful nature.
This is a way of understanding the elephant behaviors sharing a day with them.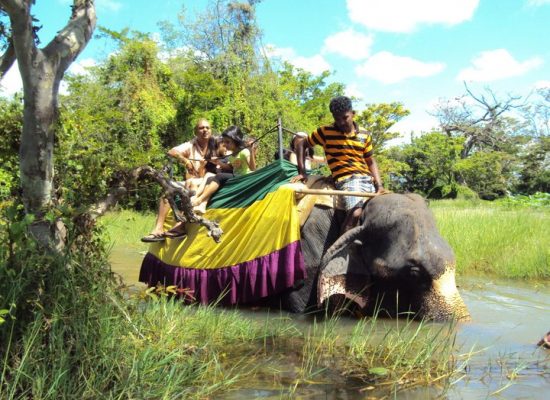 Popular places for elephant back safaris are Sigiriya,Habarana and Minneriya.Tourist hotels in these areas arrange elephant rides and safaris on request along with a guide.
Elephant back safari in Sigiriya
Sigiriya ,located 180 km away from Colombo is famous as a World Heritage Site and any tourist would include this destination in their tour plan to Sri Lanka.
If you need to enjoy an elephant ride in the area, we recommend that you start early to climb the Sigiri Rock fortress as it consume much time and you can take a ride in the evening. Book a hotel in Sigiriya
There are elephants ride operators on either side of exit road from sigiriya rock fortress.
Your ride is very close to the rock and it takes you into the mini lake offering a wonderful background to take amazing pictures of Sigiriya Rock fortress.
There is no need to make pre booking for a ride, you can just show up there.
Elephant back safari in Habarana
Habarana is another famous place for elephant back safari,located 210 km north-east from Colombo.
Most tourists and locals visit Habarana as the Habarana is the central location of the cultural triangle of Sri Lanka, and very close to two world heritage sites and other archeological sites and attracts history lovers and nature lovers.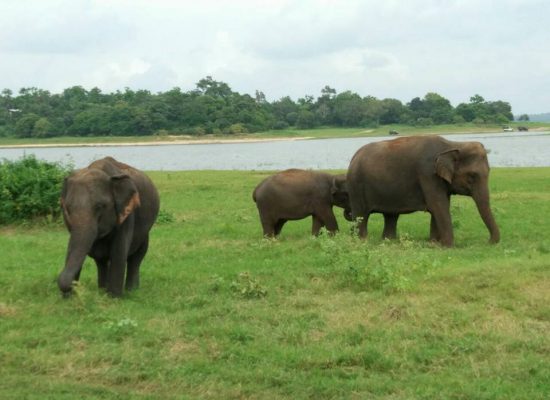 Habarana is transit point of large herds of wild life and wild elephants at National park of Minneriya and Kaudulla.
It is also the elephant safari to nearby forest through the lake. The
best time to visit Habarana is shortly after the rainy season so say during March to July so that there is enough water to ride the elephants. Book a hotel in Habarana
Minneriya national park is located 182 kms away from Colombo.
May to October is the best period to visit Minneriya National Park in view of the famous Gathering of the wild elephant herds.
There are many resorts and guesthouses in Minneriya which arrange elephant safaris on request.Book a hotel in Minneriya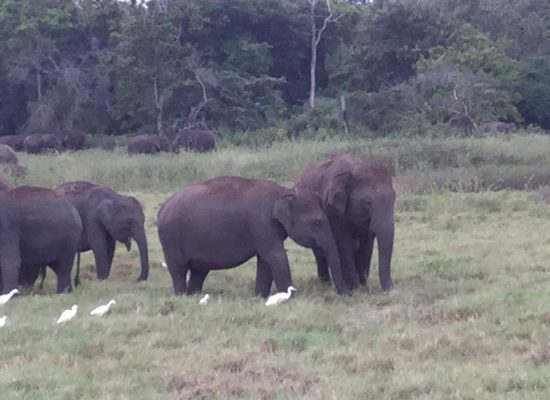 Happy Tour To Sri Lanka is a travel guide website which
provides most up to date travel information to tourists.We offer everything such as
travel guide to top destinations,hotel and travel tips you need to
help plan and book your Sri Lanka vacation.If you have any question,please do not hesitate to
contact us directly.
Address: No-1010#,  Dompe,  Western Province, Sri Lanka
E-mail: support@happytourtosrilanka.com