Complete Guide To Travel Around Sri Lanka
Kandy, the last kingdom of Sri lanka is a historical place listed as a world heritage site.This beautiful city is situated surrounding a mountain range in the central part of the country at a elevation of 1600 ft about sea level.
The Sri Dalada Maligawa or The Temple of the Sacred Tooth Relic is the main tourist attraction in Kandy.It has become the most visited destination in South Asia.
Kandy perahera or the Kandy Esala Procession is one of the  grand festivals which take place in July-August every year.This event attracts thousands of local and foreign visitors.
This temple is possibly the most sacred Buddhist shrine in the world and venerated by Buddhists all over the world.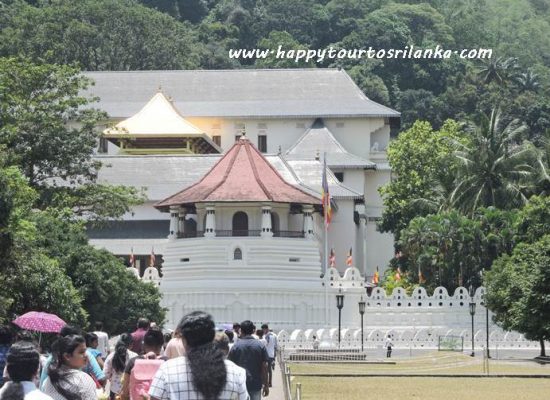 What to see in Kandy city
The Tooth Relic Temple/Sri Dalada Maligawa
Museum of the Dalada Maligawa
Peradeniya Botanical Garden
National Museum
Gadaladeniya Temple
Embekke Dewalaya
Lankathilaka Viharaya
Kandy Lake
Pinnawala elephant orphanage.
Hindagala Temple
Royal Palace
Ambuluwawa Tower
December to April  is the best time to visit Kandy as the weather is dry and mostly pleasant during this period.During the months of May to October,Sri Lanka experiences monsoon season.
Where are you starting from ? From Colombo?or Negombo or directly from  Airport at Katunayak? Whatever it is ,You have several way to get to Kandy.
If you plan to start from the katunayaka Airport ,you can take a bus ,train or a taxi.Take a tuk tuk to get to Katunayaka bus stand.There are also free bus services available for you up to the bus stand.
From Katunayaka bus stand you can take a bus to Kandy or Kurunegala.There are buses directly  from Negombo to Kandy.Negombo is a popular tourist destination situated closed to the Airport.
Negombo is  one of the very popular beach destinations in Sri Lanka.It is about 20 minutes from Airport to Negombo bus stand.
There are trains from Colombo Fort to Kandy .Traveling from Colombo to Kandy by Train is very cheap and comfortable.Train journey to Kandy is most scenic compired to other options of transportation.
Train journey would take around 3 hours to reach Kandy.
The cheapest way to get to Kandy is to travel in a bus.There are frequent buses running from Colombo city  to Kand.Get a bus from colombo Central bus stand or Bastian mawatha bus stand.
Travel time in a bus from Colombo to Kandy would take nearly 4 hours.
For a comfortable journey you can hire a taxi from Katunayaka Airport at a cost of Rs.10000 and this service is available for 24 hours.
The Tooth Relic Temple/Sri Dalada Maligawa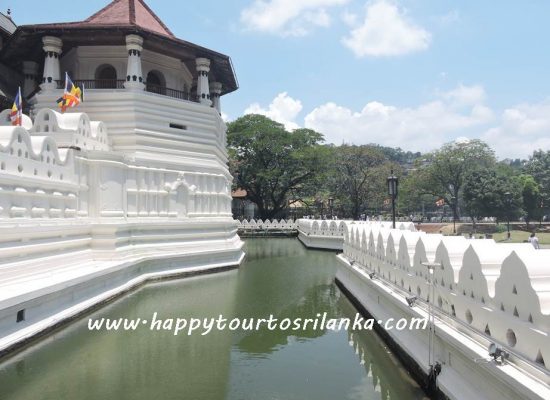 The Sri Dalada Maligawa or The Temple of the Sacred Tooth Relic is a temple of great veneration by Buddhists.This royal palace complex houses the one of the two surviving relic of the tooth of Buddha.
The Sacred Tooth Relic of The Buddha is kept inside a special shrine on the first floor.
After the demise of the  Kingdom of Kandy the palace was transformed into a Buddhist temple.This site has a number of historical and cultural interests, including temples, museums and and buildings used by royal families.There are two museums inside.
 As this  is a Buddhist Temple and you will need to wear attire that covers your shoulders and legs.You are supposed to remove your slippers before entering the Palace.
Remember to remove your  cap/hat or any head gears when entering the palace.Avoid taking pictures showing your backside towards Load Buddha's statues. 
Entrance fee to the Dalada Maligawa for foreign tourists is Rs.1500.
There is a big crowd at the weekend therefore try to make your visit on weekdays.
Peradeniya Botanical Garden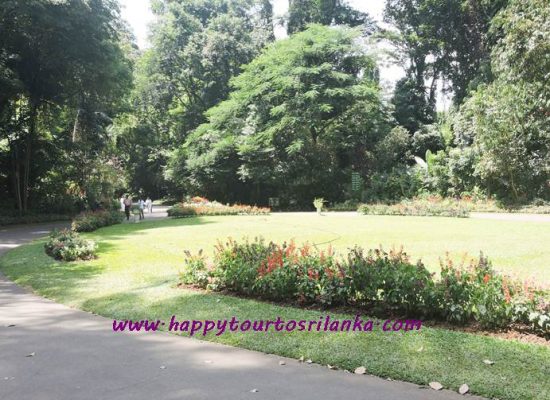 This is the largest botanical garden in Sri Lanka with extent of 57 hectares.You can locate this garden 6 km from Kandy town.
There were lots of historical trees,tropical flora, different varieties of plants,a large collection of rose,orchids,medical herbs and a high variety of local and global plants.
You have to pay Rs.1500 as an entrance fee.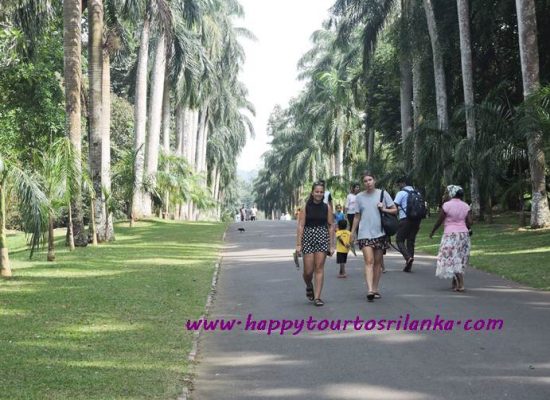 Most visitors come to see the garden after visiting the Temple of the Tooth.But you will find that one day is not sufficient to explore the whole garden.
Walking though The Royal Palm avenue is an amazing and refreshing experience.You have  a chance to see a lot of birds and other animals .Anyone would love to see monkeys and bats in large flocks.Make sure to go into the Orchid House and this is a must.
Toilets are available within the park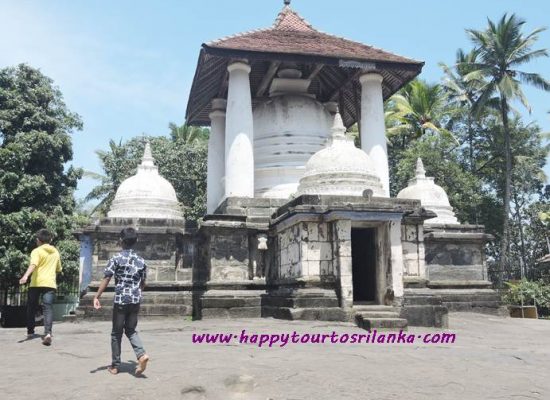 Gadaladeniya Buddhist Temple is a large stone temple built on a rock situated in Pilimathalawa ,Kandy.This is one of the major attractions in Kandy city.
You can visit this temple on your way to Kandy turning from Pilimathalawa on Colombo Kandy road.It is situated about 12 km to the west of Kandy
It would take around 30 minutes to reach this place.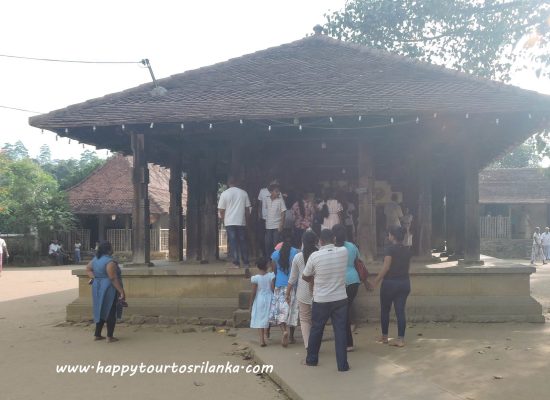 The Embekka Devalaya is a shrine dedicated for worshiping a local deity called Skanda or Katharagama.
It is renowned for its graceful wood carvings of human figures,animals and flowers and a best place to see Sri Lankan old wood carvings.
This Temple is situated in Udunuwara in Kandy and can be reached turning at Pilimathalawa on Colombo-Kandy main road.
Remember to hire a well informed tour guide to this place if you need to learn about this hostorical place.
This Buddhist temple is an image house constructed as a four story building  with bricks on a large rock, situated in Udunuwara of Kandy.Lankathilaka Viharaya houses a large image of Buddha.
According to the history,this belongs to Gampola period.
You can reach this historical place turning off at Pilimathalawa on Colombo-Kandy main road.
Happy Tour To Sri Lanka is a travel guide website which
provides most up to date travel information to tourists.We offer everything such as
travel guide to top destinations,hotel and travel tips you need to
help plan and book your Sri Lanka vacation.If you have any question,please do not hesitate to
contact us directly.
Address: No-1010#,  Dompe,  Western Province, Sri Lanka
E-mail: support@happytourtosrilanka.com