Travel Itineraries in Sri Lanka
Although Sri Lanka is a small island ,it offers visitors some of the widest variety of things to see and do like any other large country in the world.Follow our Sri Lanka round tour guide and get to know on how to travel around Sri Lanka.
Whether your are planning simply a classic island tour, or whether you
are interested in adventure, nature and wildlife,cultural sites, wonderful food in great luxury hotels, or merely want to relax on a beautiful tropical beach, Sri Lanka will be your perfect destination for all this.
These suggested itineraries listed here will help you in planning your tour to sri lanka to explore almost all the attractions in the country .
Here we have put together what we consider the highlights of any trip to Sri Lanka. Along with descriptionsand travel information for each location.
start from Bandaranaike International Airport at Katunayaka.
Colombo-Start from Colombo
Whether you arrive at Colombo International Airport in the morning or in the evening .You would find it very comfortable to stay your first day in Colombo or Negombo which are nearest to the Airport.
It only takes 20 minutes to reach Negombo and 30 minutes to Colombo.
But We recommend you should stay in Colombo and make Negombo your last destination of the tour as you will have a good time to relax in a beach resort while shopping in the town and eventually get easy access to the Airport for your departure.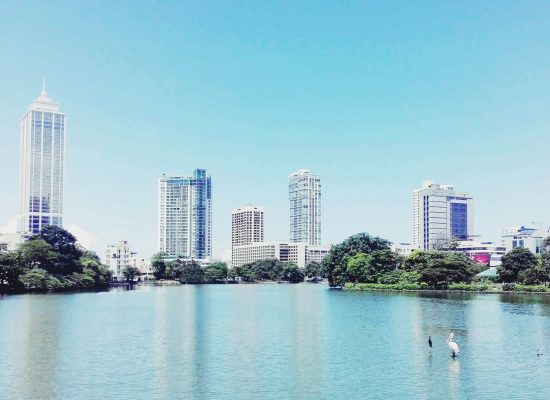 spend one or two nights in Colombo city so that you can explore this busy and energetic city.
In city and suburbs you will find huge impressive colonial-style buildings and big parks and lakes, beaches ,museums and busy areas with narrow streets packed with people shopping for almost everything .
Consider hiring a tuk tuk as it will be comfortable to travel short distances withing the city.
The following hotels are situated in the heart of the Colombo city.Most visitors choose to stay in these hotels as they find it very easy to explore the city.
Shangri-La Hotel Colombo
The Kingsbury Colombo
Cinnamon Red Colombo
Marino Beach Colombo
Galle -Make a day trip to Galle
It is worth giving yourself a day to visit Galle ,the capital city of Southern province of Sri Lanka and a world heritage site as well. It is located 199 km from Colombo .
You can take a train to Galle and this is the easiest and cheapest way to get there.This is a beautiful train trip along the coast of South-East Sri Lanka with stunning sea view.you can take CTB or privet bus to travel to Galle depending on your choice.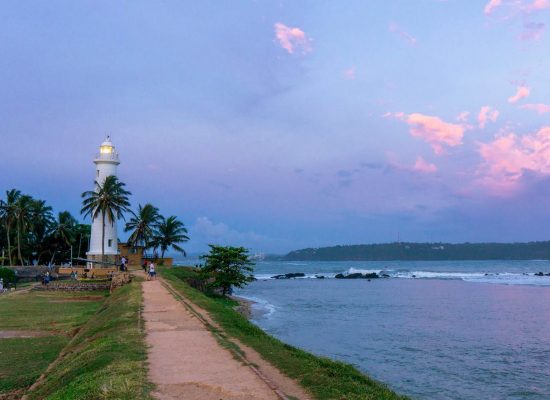 On your way to Galle you would find Hikkaduwa beach which is very popular for coral sanctuary enclosed by a reef, decorated with layers of multi colored corals.
It is a beautiful beach where you can relax, enjoy the sun and have the option of surfing, snorkeling or scuba diving.
Where To Stay In Hikkaduwa
Hikka Tranz by Cinnamon
Villa Saffron Hikkaduwa
Lavanga Resort & Spa
Avenra Beach Hikkaduwa
Galle has become one of most important places in sri lanka being a world heritage site .
Its natural harbor was a famous port built first in 1588 by the Portuguese, then extensively fortified by the Dutch during the 17th century from 1649 onwards.
Wander around the old churches, colonial buildings, museums and walk the ramparts admiring the views out to sea.
There are many unique artistic shops and galleries,many nice cafes and restaurants.If you go for an afternoon walk on the city wall surrounding
Galle Fort, you can enjoy the sunset and scenic view of the ocean.
Galle Heritage Villa
Amari Galle
The Fort Bazaar
The Bartizan
Mirissa -Go on whale watching and surfing
From Galle you can move on to Mirissa or Unawatuna where you find very beautiful sandy beaches with hassle free atmosphere.If you are interested in whale watching and surfing we recommend you stay in Mirissa.
During the season, Mirissa is the most reliable site for whale watching in Sri Lanka. Mirissa is a lovely coastal village on Sri Lanka's south coast situated between the Galle and Matara.
It is approximately a 40 minutes' drive from Galle and 4 hours' drive from Colombo city.It may also be the best place for seeing Sperm Whales,
Large Baleen Whales and Toothed Whales.
Sri Sharavi Beach Villas & Spa
Nisala Villas
Randiya Sea View Hotel
Paradise Beach Club
Yala National Park -Wildlife Sri Lanka
From Tangalla 2 hours ride takes you to Yala National Park that is the most visited and second largest national park in Sri Lanka.
Here you can see animals like wild elephants, plenty of deer, crocodiles, buffaloes,leopards, wild pigs, monkeys,and lots of colorful birds.
Your hotel will arrange your safari trip with driver/ guide, to the National Park.
Jetwing Yala
Cinnamon Wild Yala
Laya Safari Resort
Camp Leopard – Yala Safari Glamping
Nuwara Eliya-Little England in Sri Lanka
After you enjoyed the wild safaris in Yala Nation Park you can travel to Nuwara Eliya or Ella.Most visitors choose to Travel directly to Ella instead going to Nuwara Eliya.
But as Nuwara Eliya is a must in visiting Sri Lanka, our suggestion is to travel to Nuwara Eliya where you enjoy the sight of graceful water falls,Botanical Garden,mountains and valleys With lush green tea plantations and dazzling lakes and reservoirs.It takes 3 and half hours to reach there.
The climate in Nuwara Eliya is different from other places in Sri Lanka.Very cool! One or two-day visit would be enough.
In Nuwara Eliya you can visit tea plantations and tea factories .Best thing is to hire a tuk tuk to visit plantations, tea factories, viewpoints and a waterfall.Don not forget to visit Ramboda water fall.
Gregory Lake, this is the most prominent attraction in Nuwara Eliya and all the visitors come here and spend some time by the lake and relax. Graory lake gets crowded during the April tourist season.You can also enjoy boat ride on this lake.
Haggala Botanical Garden,Galway's Land Bird Sanctuary, Queen Victoria Park,Nuwara Eliya Golf Club ,British Tombs,and Horton Plains are main tourist attractions in the area.
Where To Stay In Nuwara Eliya
Araliya Green Hills Hotel
Queenswood Cottage
The Golden Ridge Hotel
Heritance Tea Factory
Ella/Bandarawela-trekking and hikking
From Nuwara Eliya you can take a taxi to travel about 56 km to reach Ella witch has been a favorite stop of almost every traveler to Sri Lanka.
Ella is pure natural beauty, with its waterfalls, greenery,mountains giving fabulous opportunities for trekking and hiking.
Do not forget to go for hikes in the mountains, and get the chance to visit one of the many tea factories and plantations in the area.
98 Acres Resort & Spa
Ella Heritage
Ella Flower Garden Resort
Hotel Heaven's Edge
Ella to Kandy-Train travel
After you get down at Kandy Railway station, find a good hotel nearby the Temple of Tooth Relic witch is one of the Eight World Heritage Sites of Sri Lanka.
Visit Dalada Maligawa, Temple of Tooth Relic,witch is located to the north of Kandy Lake and is one of the most remarkable places to visit in Kandy and have a walk round the Kandy Lake.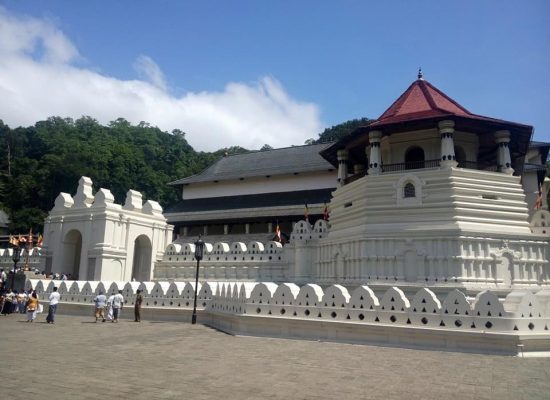 Explore the Royal Botanical Gardens, Peradeniya which is situated about 5.5 km to the west of the city of Kandy.
The Grand Kandyan
Earl's Regency Hotel
OZO Kandy
Elegant Hotel
The Golden Crown Hotel
Pinnewala Elephant Orphanage
From Kandy take a taxi to Pinnawala to see The Pinnawala Elephant Orphanage which has become one of the most popular excursions and tourist destinations.
Make sure you get there in the morning so that you can get the chance to feed baby elephants with huge milk bottles and then watch so many elephants together in bathing on the River.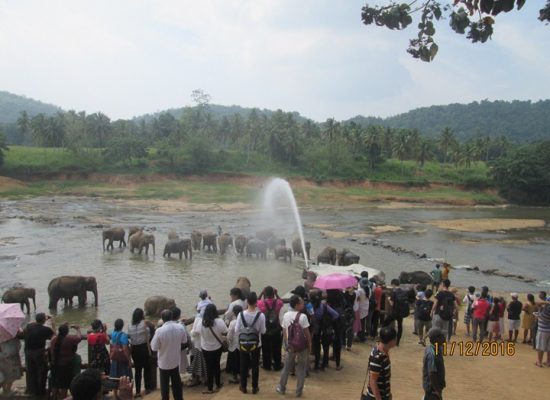 Where To Stay In Pinnawala
Hotel Elephant Bay
Villa Pinnawala & Restaurant
Hotel Elephant Park
Pinnawala Reach
Dambulla cave temple is one of the most visited destinations in Sri Lanka.
Distance from Pinnalanda to Dambulla is 80km and it takes about 2 hours to reach there.
This temple is one of the UNESCO world heritage sites and it is the biggest and best-preserved cave temple complex of Sri Lanka.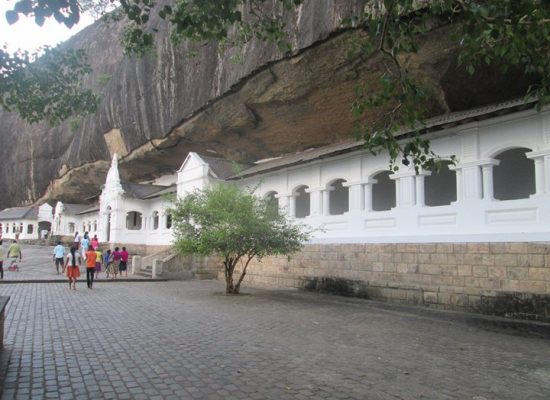 Where To Stay In Dambulla
Rangiri Dambulla Resort
Jetwing Lake
Freedom Village
Sundaras Resort & Spa
One of the most valuable historical monuments of Sri Lanka is Sigiriya which a gigantic rock (200 meters high) located in the middle of the jungle and Surrounding the Lion Rock is the beautiful royal gardens, including water gardens, an extensive network of fortifications, ponds,canals, alleys and fountains.
This ancient palace has significant archaeological importance and attracts thousands of tourists every year.
Halfway up the rock you will find the frescoes depicting nude females and are considered to be either the portraits of KasyapA's wives or Apsaras (celestial nymphs)performing religious rituals.
On the top of the rock are ruins which is believed to be the king's palace.
Where To Stay In Sigiriya
Fresco Water Villa
Aliya Resort and Spa
Cassandra Culture Resort
Seerock The King's Domain
Polonnaruwa -Ancient city
Ancient city of Polonnaruwa is another world heritage site in Sri Lanka.From Sigiriya ,take a taxi or tuk tuk to get there.
It is only one and half hours from Sigiriya.This ancient city is packed with old temples and ruins located in the middle of a jungle.
The largest man made reservoir and fascinating ancient ruins are among its attractions.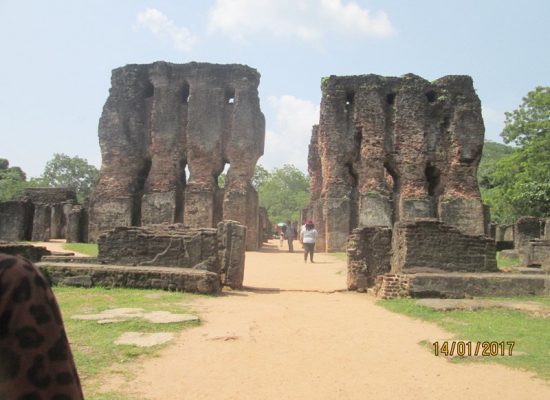 Where To Stay In Polonnaruwa
Ekho Lake House
Hotel Sudu Araliya
Thidas Arana Lake
The Lake Hotel
Anuradhapura -Ancient city
Anuradhapura is located 105 km away from Polonnaruwa and it takes about 2 hours to get there by taxi.You can hire a tuk tuk depending on your choice.
The city of Anuradhapura is a UNESCO World Heritage Site and has been the center of Theravada Buddhism for several centuries.You will find four major monumental stupas (Jetavana, Ruyanvelisaya, Mirisavati and Abhayagiri) in this sacred city of Anuradhapura .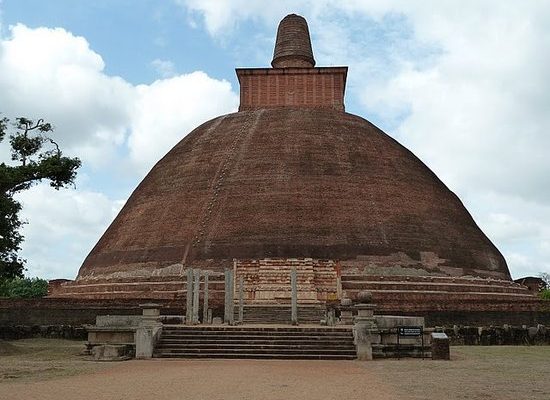 There is a abundance of ancient ruins and man made reservoirs. We also suggest hiring an English-speaking tour guide so that you can get a complete knowledge of the historical value.
Tour guides are available at the entrance to the city.
Where To Stay In Anuradhapura
Diamond Lake Tourist Rest
Heritage Hotel
The Sanctuary At Tissawewa
Kubura Resort
When you visit Anuradhapura don not forget to make day trip to Mihintale
which is another Buddhist pilgrimage site.It is approximately 13 kilometers east of Anuradhapura.
There is abundance of ancient stone architecture surrounding the many Stupas, monastic complexes and other sacred places. A wide stairway consisting of 1840 ancient granite slabs,leads majestically up the hill side.
Negombo-Nearest beachtown to the Airport
Negombo would be the last destination of almost every visitor before their
departure allowing themselves sometime to relax after a long trip.
Another good reason is that Negombo is closer to the airport than Colombo and located only 20 minutes from Colombo International Airport.
There are also local handicraft sales on the beaches and the shops near the town.
If you plan to stay at least two days in Negombo, do not forget to go a boat ride on Negombo lagoon.
It is also a traditional fishing town of Sri Lanka and you can make a visit to the fishing town.
Jetwing Blue
Camelot Beach Hotel
Heritance Negombo
Amagi Aria – Negombo's Hidden Secret
The Beach – All Suite Hotel
Happy Tour To Sri Lanka is a travel guide website which
provides most up to date travel information to tourists.We offer everything such as
travel guide to top destinations,hotel and travel tips you need to
help plan and book your Sri Lanka vacation.If you have any question,please do not hesitate to
contact us directly.
Address: No-1010#,  Dompe,  Western Province, Sri Lanka
E-mail: support@happytourtosrilanka.com