Complete Guide To Travel Around Sri Lanka
Indigenous people in Sri Lanka
Indigenous people in Sri Lanka
Indigenous people of Sri Lanka are still living in Dambana situated about 300 km away from Colombo. Dambana is a village in Badulla District and nearest town to this village is Mahiyanganaya.
You have to travel through the wilderness to reach Dambana Veddah village.
Distance from Kandy historical city to Dambana Vadda Village is about 115 km. If you are interested to see them, you can start from Kandy.It takes about 2 hours and 45 mini to reach there.
You have the chance to travel along the famous 18 Bend Road to Mahiyangana.18 Bend Road is a spectacular road with 18 bends on a beautiful mountainous area.
This is a good opportunity to take amazing photos of the valley of Mahiyangana. Book a hotel in Mahiyanganaya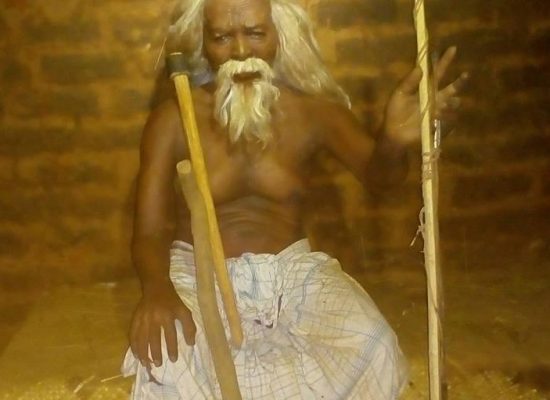 It is very important to note that traveling to Mahiyangana only to see
Vadda Village is not recommended as there are other tourist attractions such as historical places, national parks and reservoirs.There is not much to see in Dabana.
You can visit following attractions besides Dabana Village in Mahiyanganaya.
Mahiyangana Temple
Wasgamuwa national park
Maduru oya national park
Rathna ella falls
Sorabora lake the boat ride
You will find children on your way to the Dabana Village and keep asking
for money to show you the village. Do not pick a local child for guide.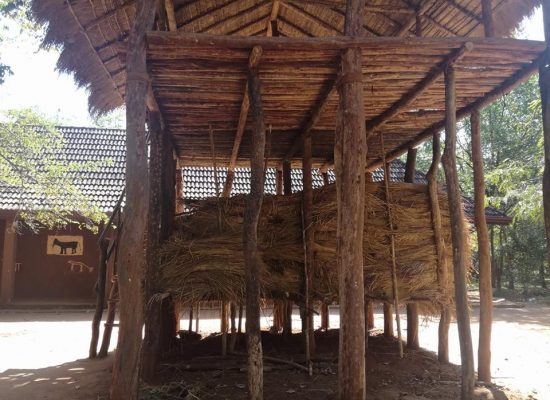 Indigenous people of Sri Lanka are called Vaddas. They use "Wanniya-laeto"
to introduced themselves. "Wanniya-laeto" means the Forest Dwellers.
These Sri Lankan aborigines have their own tradition and culture.
Life Style of Indigenous People of Sri lanka
Life style of Vadda people is very simple and peaceful. Some decades ago,
they used to live in rock caves in forests and were originally hunter-gatherers and have now shifted to cultivation.
At present, they live in small huts made with wood and mud. They hunt using bows and arrows.
They speak their own Vedda language which has some similarities to Sinhala language.
Get a change to meet Wannila Attho,The Leader
You can have a walk around the village looking at their houses and their lifestyle and sometimes you could have a chance to meet the village chief,
Uruwarige Wannila attho.
There is a large museum which depicts the history of Veddas,exhibition of the household items they used, their weapons, a great collection of sculpture and paintings which describe how their culture and tradition used to be.
Visit on a weekday to enjoy with a lesser crowd.
Entrance fee to the museum is Rs 100 for locals and Rs 300 for foreigners. Taking photographs is not allowed inside the museum.
they have their rituals and other traditional events. You will get to see them. They will perform an ancient dance at request, but you have to give some amount to satisfy them.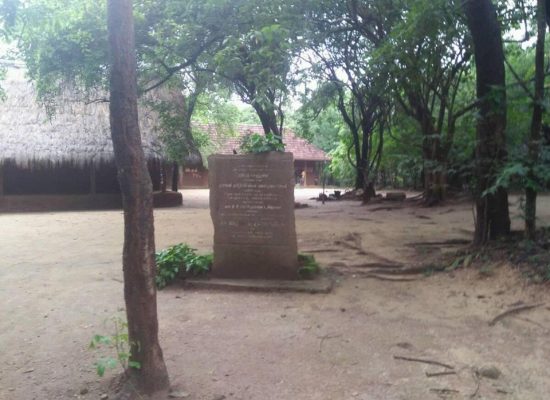 Mahiyangana town has a few basic guesthouses to stay.
Happy Tour To Sri Lanka is a travel guide website which
provides most up to date travel information to tourists.We offer everything such as
travel guide to top destinations,hotel and travel tips you need to
help plan and book your Sri Lanka vacation.If you have any question,please do not hesitate to
contact us directly.
Address: No-1010#,  Dompe,  Western Province, Sri Lanka
E-mail: support@happytourtosrilanka.com