Complete Guide To Travel Around Sri Lanka
Tourist attractions in Colombo city
Places to Visit in Colombo City
Colombo is the commercial capital of Sri Lanka,located in the western province.There are so many places to visit in Colombo city.
Colombo is a principal port of the Indian Ocean,which is an artificial harbour handling the majority of Sri Lanka foreign trade.
This city has a long history as a port on ancient east-west trade routes,ruled successively by the Portuguese, Dutch and British.
Most of the luxury five star hotels ,Banks,Air line offices,shopping complexes,many colonial buildings and museums are in and around the city.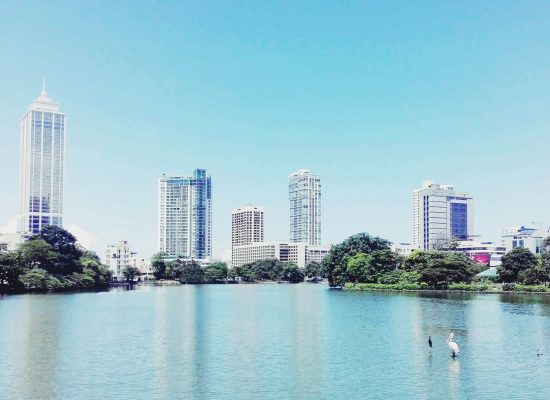 Places to visit in Colombo
Here are some of the best places to visit in Colombo:
National Museum of Colombo, also known as the Sri Lanka National Museum is one of two museums in Colombo.It is the largest museum in Sri Lanka.
This museum was established on 1st January 1877 It is maintained by the Department of National Museum of the central government.
The National Museum is open from 9 a.m. to 6 p.m. every day except on
public holidays.
Tickets cost Rs. 500 for foreign adults. Additional permits must be purchased forphotography equipment.
Dehiwala Zoological Garden is one of the oldest Zoos in Asia,
founded in 1936.
Currently, Dehiwala Zoo houses 72 species of Mammals,65 species of Birds, 31 species of Reptiles, 89 species of Fish, 03 families of Amphibians and 30 species of Butterflies etc.
An Aquarium for fish, butterfly garden, reptile house is situated at the same place
One of the city's most interesting shrines is St Anthony's Church. Outside it looks like a typical Portuguese Catholic church, but inside the atmosphere is distinctly subcontinental.
St Anthony's Church, Colpetty is a Roman Catholic Church situated in the diocese of Colombo.
Independence Memorial Halle
Independence Memorial Hall is located in the Independence Square at Colombo 7. This Hall was built for the commemoration of the independence from British in 1948.
The Independence Memorial Hall is the ideal choice for those seeking a quick, relaxing getaway in the city.
There are no entrance fees or stifling crowds; just the serenity and elegance of this historic monument.
Gangaramaya Temple is one of the most important temples in Colombo.It was established in 1885 by Venerable Hikkaduwe Sri Sumangala Nayaka Thera.
This Temple is famous for its imposing buildings, and is complete with a chetiya, bo tree, image house, Simamalaka, relic chamber containing the relics of the Buddha and Arahat Seevali,museum, and library.
The Old Colombo Dutch Hospital (known as The Dutch Hospital ) is considered to be the oldest building in the Colombo Fort area dating back to the Dutch colonial era in Sri Lanka.
This place got this name because it was a hospital in Dutch era.This is Dutch colonial architecture belongs to seventeenth-century.Another beauty of this building is its tiled roof and thick columns.
Galle Face Green is the most popular beach front park a five hectare ocean-side urban park,which stretches for a half kilometre along the coastin the Colombo city.
A favorite place for families, children, lovers and picnickers.It is a magnificent place to witness a marvelous sun set over western coast
of Sri lanka.
There are many stalls along the beach and they offer food, drinks, kites, toys, trinkets and many other goodies.
Galle Face Hotel, The Kingsburry, Galadari Hotel, Taj Samudra Colombo and Hilton Colombo are all within walking distance
Wolvendaal Church is located in Pettah, a neighbourhood of Colombo. It is one of the most important Dutch Colonial era buildings built during the Dutch era in 1749 , and is one of the oldest Protestant churches still
in use in the country
Viharamahadevi Park or formally known as the Victoria park is the largest, oldest and most colorful park situated in the heart of Colombo.
It has well landscaped gardens with a variety of trees, flowers, lotus ponds, fountains, golden image of Buddha,large Statue of Queen Viharamahadevi, and Queen Victoria.
The park is a perfect place to relax, for shady walks, picnics and most of all a great place to spend your time with your family.
The Colombo Dutch Museum is a museum that covers the history of the Dutch colonial rule in Sri Lanka.It can be found just north of the Colombo Fort Railway Station in the heavily built up area called Pettah.
Inside the museum you will find examples of old Dutch artifacts, coins, glassware, ceramics, weapons,gunpowder horns, tall twisted sandalwood candle holders, a child's cot, bells, alloyed candelabras and furniture.
There are many historical documents and portraits from the Dutch Colonial period.
The Central Point - Economic History Museum
The Central Point – Economic History Museum is located in Colombo.You will find this lovely small museum in the Upper Chatham Street, close to the clock tower and behind the Old Dutch Hospital.
The museum is open to the general public, school groups and foreign / local tourists from 9.00 am
to 5.00 pm, Monday to Friday on all working days except public and bank holidays, Admission to the Museum is free.
It contains mainly coins and Sri Lankan bank notes from ancient times till now.
Diyatha Uyana is a public park, jogging track and aquarium located near Water's Edge Diyatha.The park has been constructed on a marshy land on the banks of the Diyawanna Oya.A good place to have a snack or meal.
A good area for family and friends.Kids and even adults go on boats rides in this lake and there is also a floating restaurant which is another attraction for Diyatha Uyana visitors .
There are some nice large fish tanks that you can enjoy free of charge too.
Mout Lavinia beach is located 10 km south of Colombo Fort, along Galle road. Mount Lavinia is an immediate Colombo city suburb that has often been a hot spot for tourism and nightlife.
A better place for relaxing and night parties.
Book a hotel in Sri Lanka
Happy Tour To Sri Lanka is a travel guide website which
provides most up to date travel information to tourists.We offer everything such as
travel guide to top destinations,hotel and travel tips you need to
help plan and book your Sri Lanka vacation.If you have any question,please do not hesitate to
contact us directly.
Address: No-1010#,  Dompe,  Western Province, Sri Lanka
E-mail: support@happytourtosrilanka.com