Complete Guide To Travel Around Sri Lanka
Travel Guide To Kelaniya Temple
This is a travel note I have been wanting to write for a long time about the Kelani Temple which has been most revered, noticed and worshiped not only by local visitors  but also  by many foreigners.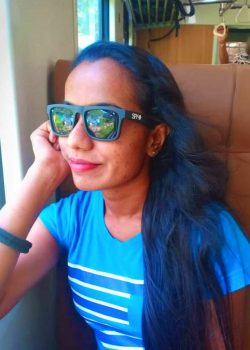 Travel Story by Sewwandi Dassanayaka. Regular writer to Happy Tour To Sri Lanka.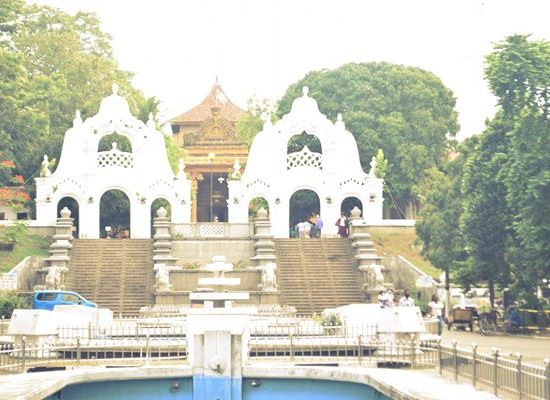 Spending a little time in the temple premises looking at the historical Buddhist statues ,building and paintings   is a best opportunity to experience a little time away from busiest city life  ..so I think this post will be important for everyone who wants to visit this place.
First of all, if you want to worship and visit the Kelani Vihara without any hassle, it is better to avoid  the Poya day and weekends. The reason is that on the Poya day and weekends the temple is full of people from all over the country, but on any given day, this land is open to us.
So if we start from Colombo we can get on a train from Fort Railway Station ..or take a normal bus which goes via Kalaniya.
It is about  20 minutes to reach the location .
In train ,Starting from the Fort Railway Station, the next stop is Maradana railway station , Dematagota and then it is Kelaniya. After getting down at Kelaniya Station ,walk hundred meters to the Pugoda-Colombo road.From there you can take a bus to Kelaniya.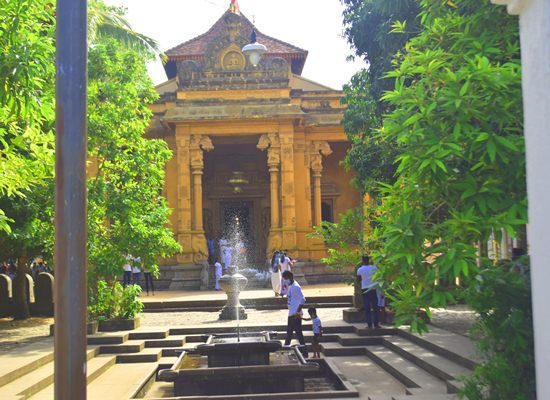 The bus route  numbers are 135/226/224/225/228/230. You can use any of these buses. From there a ticket of around Rs. 20 is charged.
Also, if you want, you can take a taxi from the Kelaniya Railway Station and get off at the Kelaniya Temple in about 15 minutes.
As you enter through the large gate in front of the temple, there are flower shops on both sides of the road. In almost every shop, you can buy everything you need for worship, including lotus flowers, incense sticks, lanterns and lamps.
Next you will find the stairs leading to the temple..we can take off our shoes and hand over to the small stall on the way up the stairs.They keep your shoes for a small charge like  0.40 dollars.Click to see exchange rate
Beyond that you can see the Bho tree on the right and the Dagoba (Pagoda) on the left and the Buddha House in the middle. The temple grounds are surrounded by a row of beautiful Na trees and it feels really cool under those trees.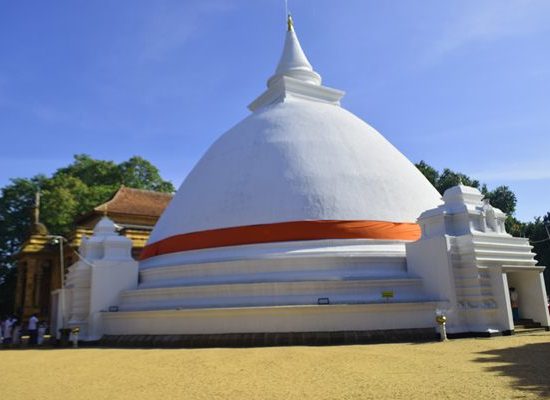 There is a story behind the planting of this line of Na trees around the temple. In short, Like Gautama Buddha, who sat under a Bho tree to become a Buddha, it is said that next Bhuddha would ist under a  Na tree to become a Bhuddha.  Na trees  have been planted in this manner.
A large statue of Maitreya Buddha has been erected on one side of the temple to allow the worship of the devotees.
It has also become a place of worship for many.
Another special place is the Buddha Mandir, also known as the 'Budhu Medhura'. There is a large and beautiful sleeping statue of the Lord Buddha in it. 
The paintings in the Image House are unimaginably artistic. In between..they look very different from other paintings.There is no doubt that the paintings in this Buddha Temple will naturally attract the attention of everyone from home and abroad.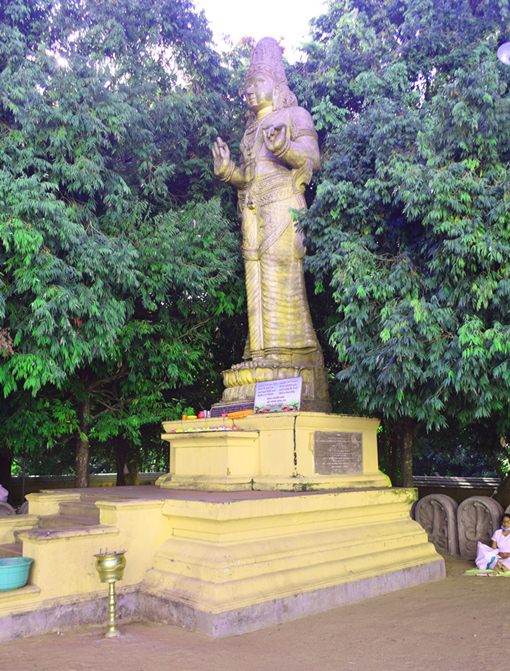 If we go on a day other than Poya day we can see all of them freely, as there is not a big crowd on weekdays.
When you come out of the Buddha's House, you can see the "Bodhi …"
It is a place where a large number of Bodhi Poojas are performed by our Buddhists.
It is also a Buddhist custom to take a pot of water and walk around the Bho tree three or seven times and bathe the Bho tree in  water.
Due to the huge "Chaitya",Next to the Image House, the temple grounds are amazingly beautiful. Bhikkus, monks, lay people and meditators from all over the world can be seen regularly around this dagoba.
The recently constructed Dhathu Mandiraya is another special place of the Kelani Vihara.
Another important place to visit is the Museum..It is a place with a lot of valuable and ancient artefacts that attracts the eyes of everyone ..
The annual 'Kelani Perahera' which is held annually in the month of January is a great occasion ..! A large number of local and foreign people come to witness this colorful procession which is full of Sri Lankan dance elements, elephants and many other unique features.This is one of the main
Events and Festivals
in Sri Lanka.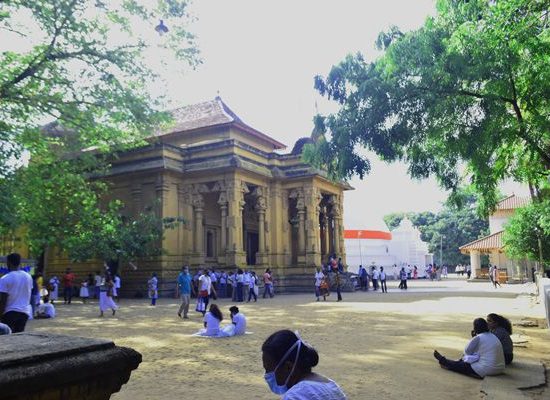 It is also a Sunday Dhamma School held at the Kelani Temple.
In addition to this, the last place anyone who comes to worship the Kelani Temple is on the banks of the Kelani River which flows behind the temple..it is a really beautiful place.
The Kelani River is one of the four main rivers in Sri Lanka.There are vendors selling things like ice cream and pickles..so everyone is accustomed to sitting under the shade of a tree on the banks of the Kelani River and taking pictures.
On some days, there is a boat to go round the river. It costs a small fee and also a wonderful experience. .! But it's hard to see that boat every day.
Therefore, Kelaniya is a place of worship with a beautiful environment of great historical value. It is mentioned in our history that Kelaniya was visited during the second visit of the Supreme Buddha to Sri Lanka. There is a saying from the distant past that all sins will be wiped out if you worship Kelaniya one time.
However, the only thing that needs to be said in the end is that the Kelani Temple is a place worth visiting at least once in our lifetime ….. !!!
Happy Tour To Sri Lanka is a travel guide website which
provides most up to date travel information to tourists.We offer everything such as
travel guide to top destinations,hotel and travel tips you need to
help plan and book your Sri Lanka vacation.If you have any question,please do not hesitate to
contact us directly.
Address: No-1010#,  Dompe,  Western Province, Sri Lanka
E-mail: support@happytourtosrilanka.com