Complete Guide To Travel Around Sri Lanka
Travel Guide to Hikkaduwa
Hikkaduwa is one of the top beach destinations in Sri Lanka. Most visitors to Sri Lanka would include this amazing beach town in their travel plan as they find many activities to enjoy such as surf, scuba diving, boat ride, snorkeling, spa, sun bath and night beach parties.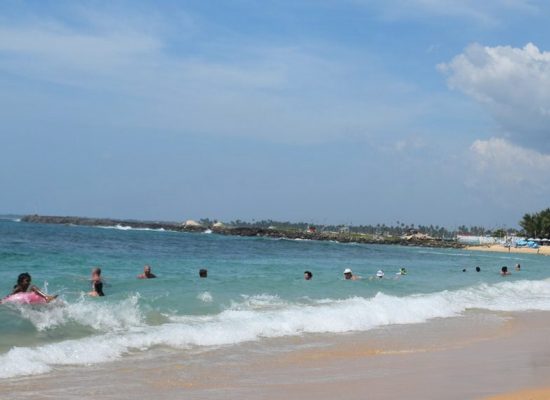 Foods and accommodations are available along the coast to suit
any traveller ranging from budget to luxury.you can stay a night in Hikkaduwa with a few dollars as wellas hundreds dollars. It is up to you.
 We recommend you book a hotel for one night in Hikkaduwa.One day or two is enough to explore the area.
You can travel to Hikkaduwa by bus,train or taxi.Distance from 
to Hikkaduwa is 114 km and it takes approximately two hours to reach there.The road distance between Katunayaka International Airport and Hikkaduwa is 146 km.
The taxi will cost about $50, often you need a bargain for this price. This beach town is situated in Galle District on South coast of Sri Lanka in Southern Province.
The cheapest way to get from Colombo to Hikkaduwa is to travel in train which costs Rs. 90 – Rs. 310 and takes 1h 30 m. There are direct trains
from up country to down south. Therefore, no need to always start from Colombo. Read our train travel guide.
I made my trip to Hikkaduwa on a warm day of January 2020 and it was my first visit to hikkaduwa.Some of my friends joined me for the trip, and we started from Colombo.
We gathered at Maradana Railway Station in Colombo to take the train at 8.05 am. This train left Colombo Fort Railway Station at 8.35 am.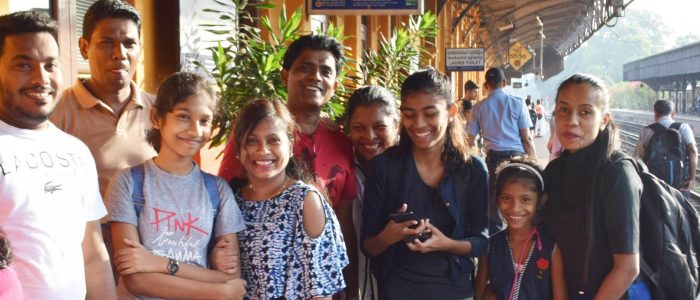 As the day was a holiday in Sri Lanka there was a big crowd for the train.
Seat booking in advance was not available otherwise we could have booked our seats. We had to travel without getting seats until we reached Hikkaduwa Station.
Another reason for train getting overcrowded was that it was a direct train from kandy to Matara. We recommand that you take earlier train to avoid this overcrowds or take a train which starts from Colombo.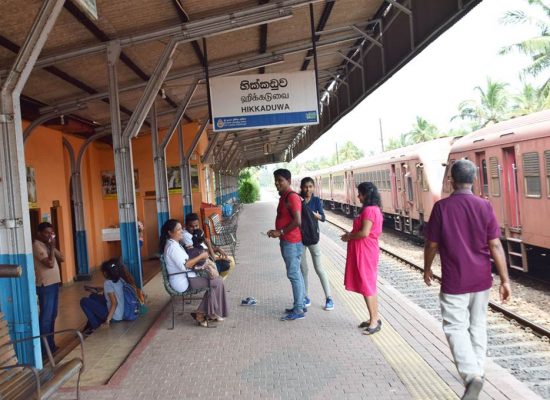 We bought second class ticket which cost Rs.210 from Colombo to Hikkaduwa.It was about 11.15 am when we reached at Hikkaduwa
where we took breakfast before we head for the beach.
 We walked from station to the beach. It is a few minutes' walk from the station .You can hire a tuktuk from the station to your hotel if you have booked one.
There were lot of local and foreign people on the beach engaging in various activities.We first took boat ride into the sea to examine coral reaf. After little bit bargain with the man who handled boat ride, a price of Rs.2500 for ten poeple,half an hour ride was agreed.
Boat ride was really worth the price, you can dive deep in the sea and enjoy the sight of reef colorful fish and turtles as well.At present coral reefs are not much to be seen as they were damaged when the Tsunami hit the island.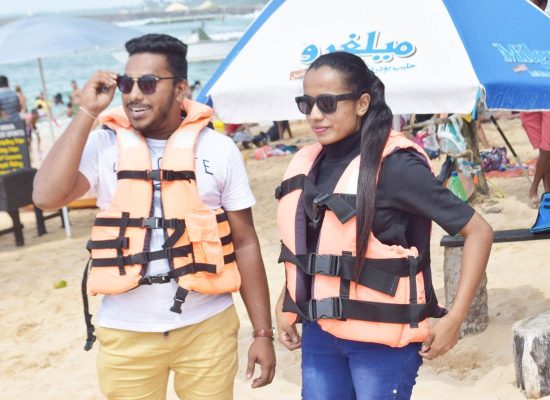 Hikkaduwa is a perfect place for snorkeling. You can rent snorkeling gears and equipment from the small wooden booths on the beach.Remember to bargain for a good price!!

If you are not good at swimming get a life guard from them for snorkeling.Theseguys help you to see the beauty under water as they know when and where to snorkel.Hikkaduwa seashore is home for turtles you may probably get a chance to swim with them.

Some people feed turtles with sea weeds.Remember to take a waterproof camera to record under water and take selfie with tropical
fish and turtles.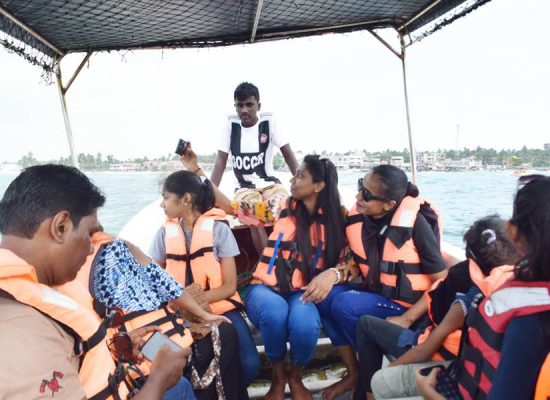 Hikkaduwa is a great place to learn surfing.You do not get huge waves
so this is a ideal place for beginners to learn surfing. Boards are available to rent right on the beach.
If you are a beginner you can get lesson from the guys who rent boards costing around Rs.2000 per hour.Surfing is popular here from December to March.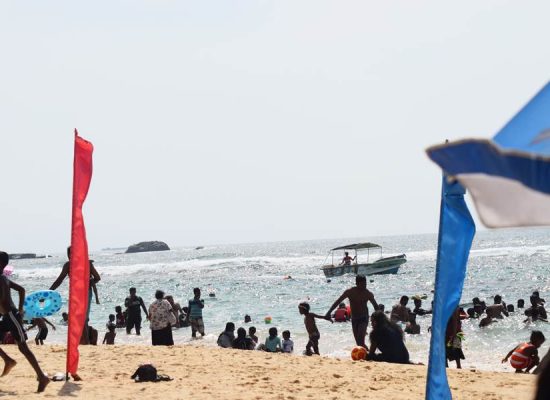 Scuba diving is very popular in the area. Hikkaduwa diving area are
shallow and clear, making it a safe place to scuba dive without worry.
We recommend that you get a trained professional for a wonderful experience .Charges for scuba diving vary depending on time ,place and equipment.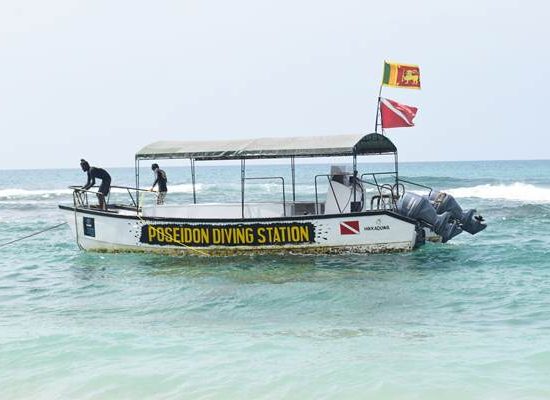 There are some other places to visit while you are in Hikkadwa.
Turtle Hatchery Hikkaduwa,Tsunami Museum,Nagavihara Temple,Gangaramaya Temple Hikkaduwa,Seenigama Vihara and Hikkaduwa Lake.
Happy Tour To Sri Lanka is a travel guide website which
provides most up to date travel information to tourists.We offer everything such as
travel guide to top destinations,hotel and travel tips you need to
help plan and book your Sri Lanka vacation.If you have any question,please do not hesitate to
contact us directly.
Address: No-1010#,  Dompe,  Western Province, Sri Lanka
E-mail: support@happytourtosrilanka.com