Complete Guide To Travel Around Sri Lanka
Sri Lanka is an ideal travel destination in Indian Ocean
with all sort of travel experience to make your holiday unique, memorable and satisfying.
Imagine a country surrounded by beautiful warm beaches, with numerous waterfalls and rivers
flowing from high lands to all directions making it a wonderful land. Sri Lanka
has become a famous tourist destination among the region due to its magnificent
diversity within a small island, beautiful beaches around the country, cultural sites,
hill county, ruins of ancient civilizations, wild life parks, fauna and flora and
various colorful festivals throughout the year. We offer you all information to
travel around Sri Lanka with best travel itineraries, hotel recommendations,
travel tips and where to go and what to do in Sri Lanka.
Eight World Heritage Sites of Sri Lanka/Explore Sri Lanka
There are eight world heritage sites designated by UNESCO in Sri Lanka which are man made and
natural wonders namely the sacred city of Anuradhapura, the ancient city of Polonnaruwa, the ancient
city of Sigiriya, the Golden Temple of Dambulla, the old town of Galle and its fortifications,
the magnificent temples and palaces of the royal city of Kandy,central high lands and
the Sinharaja Forest Reserve.
Eight World Heritage Sites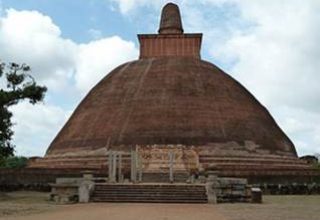 Anuradhapura city is a major part of the cultural triangle of Sri Lanka and the city has top class tourist attractions which draw millions of local and foreign visitors annually. Read more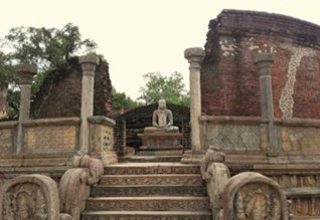 You will find hundreds of ancient structures,tombs and temples, statues,shrines  stupas and amazing ruins in this archaeological park. Read more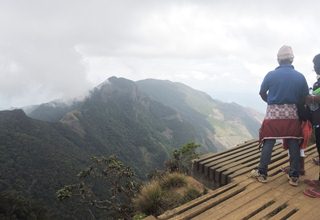 Central High Lands is one of the Eight World Heritage Sites of Sri Lanka.This  site is situated in south central part of Sri Lanka.Elevation of the area reaches 8200 ft above the sea level. Read more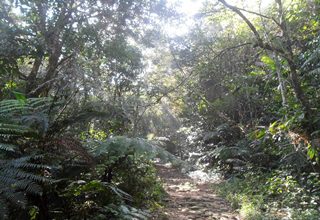 Sinharaja Rain Forest was designated as a World Heritage Site  in 1988.This being a very  important biodiversity hotspot, it has become a major eco tourism destination in Sri Lanka. Read more
Are you a traveler? or need to earn money with travel?
Yes you can make thousands of dollars while traveling.
Convert your travel experience into money making machine!!!
Although Sri Lanka is a small island ,it offers visitors some of the widest
variety of things to see and do like any other large country in the world.
Whether your are planning simply a classic island tour, or whether you are
interested in adventure, nature and wildlife,cultural sites, wonderful food
in great luxury hotels, or merely want to relax on a beautiful tropical beach,
Sri Lanka will be your perfect destination for all this.
We offer any kind of tours within Sri Lanka.
Island Round Tours
One Day to Seven Day Tours
Wild Life Tours
Cultural Tours and
Beach Tours
Send your requirements,we will Contact you with our tour packages which suit you.
Do you have any questions? Please do not hesitate to contact us directly.
Contact a private tour guide to plan your Sri Lanka tour, our guides are ready to  help you.
Happy Tour To Sri Lanka is a travel guide website which
provides most up to date travel information to tourists.We offer everything such as
travel guide to top destinations,hotel and travel tips you need to
help plan and book your Sri Lanka vacation.If you have any question,please do not hesitate to
contact us directly.
Address: No-1010#,  Dompe,  Western Province, Sri Lanka
E-mail: support@happytourtosrilanka.com