Complete Guide To Travel Around Sri Lanka
Travel Tips For Sri Lanka
Sri Lanka, the peal of Indian Ocean , is really one of the most fascinating
and rewarding destinations to travel in South Asia.
As Sri Lanka is a deeply religious and traditional country,An understanding of Sri Lanka's culture, history and traditions will make your tour happy and safe.
If you travel to Sri Lanka for first time ,here is a list of travel tips that
you need to know before you make your trip to Sri Lanka .
Things to know before travelling to Sri Lanka
Public Transportation in Sri Lanka is a well connected network that covers road ,mail,and air,but mainly based on road network which is centered on Sri Lanka's capital,Colombo.
Sri Lanka has a wide network of buses for almost anywhere in country, it is also the cheapest mode of transport.
You can take a bus to any part of the country from Colombo Central Bus Station.You can hire a car cheaply with or without driver .
There are so many taxi and cab services everywhere in the country.Most hotels provide this facility at your request.
Train travel in Sri Lanka is both a beautiful and affordable way to see the country.
If you plan to make a visit to hill country then best way to travel is by train because it provides a beautiful picturesque view of the hill side.
You can also travel in three-wheeler or tuk-tuk although less comfortable when compared to taxi.
For short distances, Trishaw or Tuk Tuk is the the simplest and cheapest way to travel . Any tuk-tuk driver will let you hire them for the day.
The Sri Lankan staple is rice and curry.Local food is really cheap and
it costs about $1-3 USD per meal for simple dishes in Sri Lanka.But a wide range of international dishes are available throughout the island.
You are strongly advised to drink bottled water only as tap water is not safe to drink.you'd probably spend about 2 dollars per day on plastic bottles of water.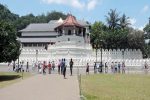 You will have to take your socks and shoes off before visiting temples.
Be especially careful about dress when visiting religious sites, where knees and shoulders are often required to be covered.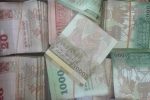 The Sri Lankan Rupee (Lanka Rupee Exchange Rate) is the currency of Sri Lanka and the currency code for Rupees is LKR. Currency notes are Rs.5,000, Rs2,000, Rs1,000, Rs500, Rs100, Rs50, Rs20 and Rs10.
You can get your money exchanged into Sri Lankan rupees from bank booths at the airport arrival hall.
Visitors to Sri Lanka bringing in more than US$10,000 should declare
the amount to the Customs on arrival.
Every banks in Sri Lanka has money exchange service.Credit cards are accepted in most hotels, restaurants and shopping outlets, and ATM machines are widely available in major cities.
Banks are open from 0900 hrs to 1500 hours Monday to Friday,
while some are open on Saturday mornings.
The electric current is 230V, 50 cycles AC.In most of the hotels in Sri Lanka, you will find two kinds of plug sockets-45; one with round holes (type D / M) and the other with rectangular prongs,which can easily fit UK plugs (type G socket).
Adapters are readily available at markets, supermarkets and tourist shops .It is obviously recommended that you carry a good quality universal adapter.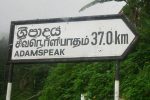 There are some restrictions for photography inside temples specially Buddhist image and sculpture and paintings.
photography that is carried out in a manner causing disrespect to Buddhist statues are strictly prohibited.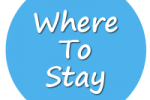 Visitors to Sri Lanka find an excellent range of to suit all budgets from luxury hotels to low budget accommodations.
Where to stay? it depends on what you wish to see and what you want to do in Sri Lanka.
Our advice is to plan your tour in advance considering Sri Lankan travel itineraries.Sri Lankan travel itineraries so that should not miss any of very popular and important attractions.
Here check out some Sri Lankan tour itineraries to have a better idea on how you should plan your tour and accommodations too.
During the high season for tourism in Sri Lanka (from November to end of February)bookings can be heavy so it is best to reserve accommodation in advance.
Do not smoke or consume alcohol in public places.If you want to use
alcohol and smoking, do it privately in your guest house or room ,not in public places.
If you have a Buddha tattoo, please hide it while you are in Sri Lanka.
In fact, do not disrespect any Sri Lankan culture and religions.
Sri Lanka is a remarkably safe place to travel in and people are very calm and always ready to help foreigners .
But women traveling solo should be careful when they travel at night, so always try to be connected with larger groups of people .
It is a good idea to cover your legs and shoulders to prevent uncomfortable male attention.
Festivals and Celebrations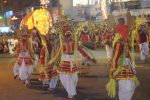 Some of the major festivals are the Sinhala-Tamil New Year festival
held every April , Vesak festival celebrated every May and the Esala festivals in Kandy and Kataragama in August,Poson festival celebrated every June.
When you visit Sri Lanka do not miss to go on a safari. Having over 25
popular national parks ,Sri Lanka is an ideal place to go to if you are a fan of wildlife and safaris.
Pay attention on Yala and Udawalawa national parks specially to see elephants.
Go on a Scenic Train Ride
To travel by train in Sri Lanka is truly a delightful,cheapest, fascinating and sometimes even fun experience.
Slow-moving train ride from Kandy to Nuwara Eliya and from Nuwara Eliya to Ella is a wonderful opportunity to enjoy beauty of endless tea plantation hills, gorgeous mountaintops, beautiful villages
spectacular scenery of waterfalls and valleys all around you.
Happy Tour To Sri Lanka is a travel guide website which
provides most up to date travel information to tourists.We offer everything such as
travel guide to top destinations,hotel and travel tips you need to
help plan and book your Sri Lanka vacation.If you have any question,please do not hesitate to
contact us directly.
Address: No-1010#,  Dompe,  Western Province, Sri Lanka
E-mail: support@happytourtosrilanka.com