Complete Guide To Travel Around Sri Lanka
Trip To Adams Peak By Train
Adams Peak trip ……………
My 71st Adams Peak trip. * Start from Kalutara and Returning to Kalutara after pilgrimage…within 24 hours.
* Departure on 10. 01. 2023 at 8:00 AM. 8:19 AM from Kalutara railway station by Ruhunu Kumari train.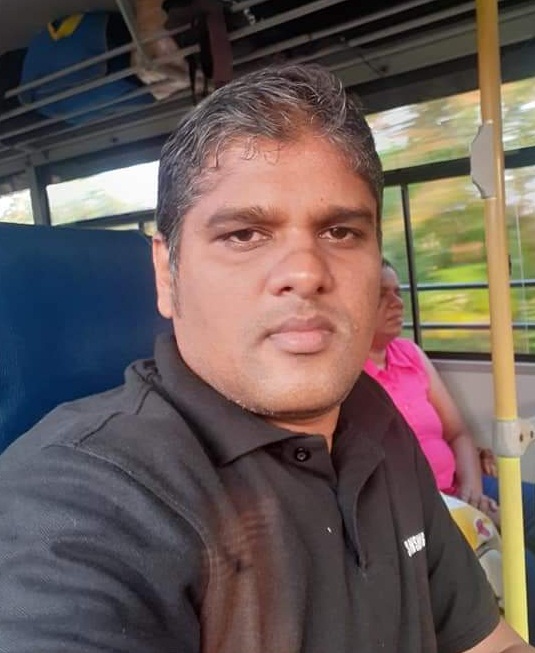 Travel Story by Amila Randeepa De Silva
 We took Badulla Express train from Colombo Fort Railway Station at 9.45 A.M. After a delay of 24 minutes the train reached Hatton at 3:00 PM.
Hatton-Nallathanniya Bus Departure for Nallathanni from Hatton Railway Station at 3:15 PM. At 4:20 PM the bus reached Nallathanni.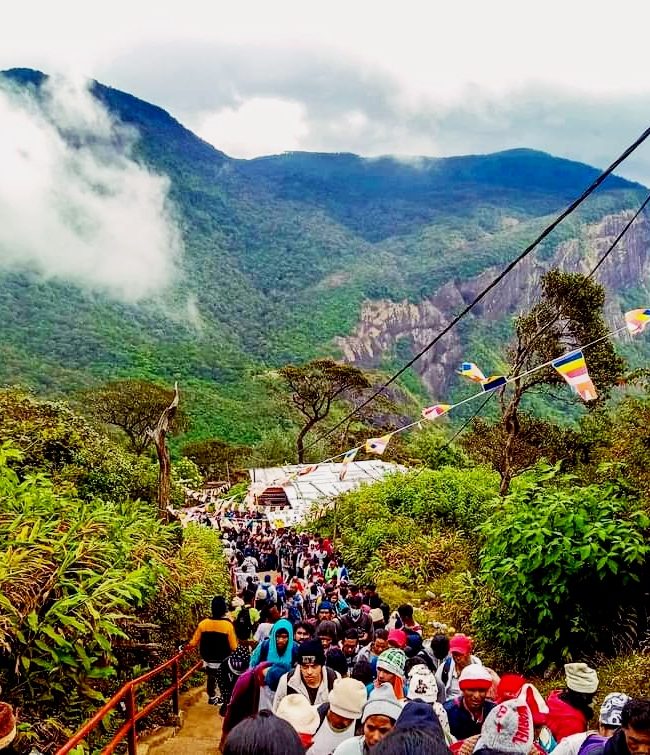 From 4:30 pm to 6:00 pm, We had a meal after taking a bath at Seeta Gangula. At 6:30 pm Nallathanniya Nagavihara was visited and climbing the Adams Peak   began with the alms offering to the temple

We arrived Makara Thorana at 6:50 pm and at about 7:30 pm we were close to Sama Chaitya.

At 9:15 p.m. koodu ritual was performed for new worshipers near Indikatu Pahana.
 Arrival at the upper courtyard at 10:00 pm and waited in the lower courtyard for a while as the upper courtyard is closed to perform some rituals.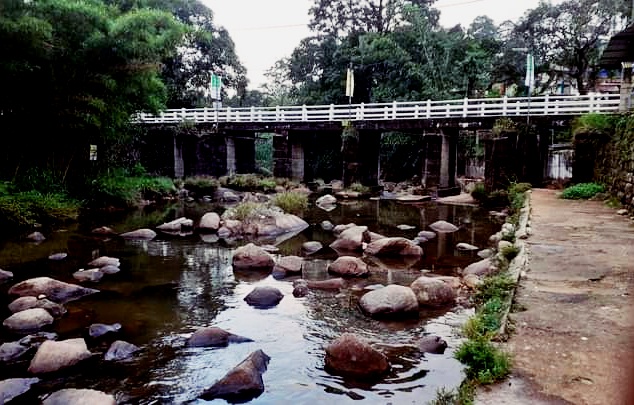 From 10:20 pm, the upper courtyard is open to the public and we  Light oil lamps and offer flowers. 
 At 11:15 pm  We started to climb down  in the direction of Ratnapura Palabaddala Rajamavatha.

11 01 2023 (next day) We reached Palabaddala Viharaya at 5:00 am. At 6:00 am departure by bus to Ratnapura and  arrival at Ratnapura city at 7:20 am.
  After breakfast at 8:00 am Departure from Rathnapura by Panadura bus and arrivala at Horana city at 9:45 am. Kalutara bus departure from Horana town at 10:00 am. Reach Kalutara town at 11:00 am.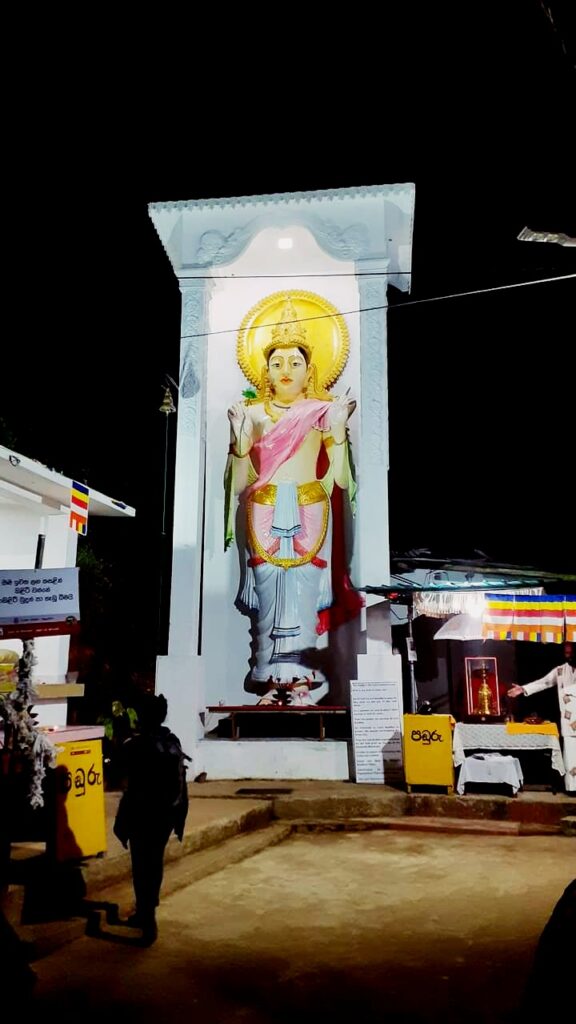 I have always met  average number of devotees going up and down on Hatton Nallathanniya route .  Only a few were found on Ratnapura Palabaddala  Rajamavatha.
On Nallathanniya route, it would take about 03 hours and 30 minutes to reach  the summit of the Adams Peak from the place called Nallathanniya.
It took 05 hours and 45 minutes to climb down  on Rathnapura Palabaddala route.
The weather condition was very good… cold and almost no wind.
  Kalutara to Hatton train fare third class is Rs. 380/=
Bus fare from Hatton to Nallathanniya is Rs. 236/=
Bus fare from Palabaddala to Ratnapura is Rs. 184/=
Bus fare from Ratnapura to Horana is Rs. 236/=
Bus fare from Horana to Kalutara is Rs. 160/=
Note the above prices will change periodically.
Happy Tour To Sri Lanka is a travel guide website which
provides most up to date travel information to tourists.We offer everything such as
travel guide to top destinations,hotel and travel tips you need to
help plan and book your Sri Lanka vacation.If you have any question,please do not hesitate to
contact us directly.
Address: No-1010#,  Dompe,  Western Province, Sri Lanka
E-mail: support@happytourtosrilanka.com